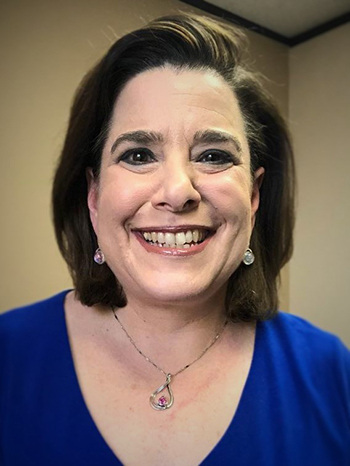 "I feel privileged to help individuals reach a healthier and better place in their lives."
- Dr. Rashti
Request Appointment
Denise Rashti, M.D.
Diplomate of the American Board of Neurology and Psychiatry
Dr. Rashti is a board-certified adult psychiatrist in private practice for almost 20 years. She finished her medical training in July of 2000, at Baylor College of Medicine in The Texas Medical Center. She also completed Postgraduate Study in Psychodynamic Psychotherapy at the Houston-Galveston Psychoanalytic Institute in July of 2000. She specializes in psychopharmacology and psychotherapy and has a special interest in mood disorders, anxiety disorders, and women's issues.
She believes in a comprehensive approach when dealing with any medical condition, including mental illness. Psychiatric disorders have had a social stigma throughout history, but neuroscience is beginning to understand the genetics, anatomy, and pathophysiology of these brain diseases. The mind and the brain are one in the same, which before was so frightening and now is promising. More and better treatment options have evolved over the last 20 years, and they vary in approach. Medication, psychotherapy, and behavioral approaches can all work together in helping a person feel, think, and behave in ways to achieve a healthy lifestyle.
Research is validating the importance of treating mental illness. Untreated depression, for example, can worsen a patient's outcome after stroke and heart attack, can affect pregnancy, and is the leading cause of disability worldwide (WHO).
The good news is that treatment is available and helps. Dr. Rashti feels privileged to help individuals reach a healthier and better place in their lives.
My Education & Experience
Received Doctor of Medicine at Baylor College of Medicine
Received Texas State Medical License
Completed Psychiatry Residency at Baylor College of Medicine.

Completed Postgraduate studies in Psychodynamic Psychotherapy from The Houston-Galveston Psychoanalytic Institute
Received Board Certification in Psychiatry from the American Board of Psychiatry and Neurology
Maintained Certification in Psychiatry, American Board of Psychiatry and Neurology, Diplomate
Our Office
The office staff includes the doctor, Dr. Denise Rashti, and the office manager, Ms. Linda Hahn. Please feel free to contact the office to make an appointment. The doctor is accepting new patients. Once the appointment is made, please go to the patient portal and fill out the new patient forms.
You will find the new patient forms are comprehensive and include many pages. It is important to fill them out as best you can. The more information the doctor has, the better the initial evaluation. Medical and social information are important for your treatment. It will be of great help in getting the best care. Other forms are required by law, describe our office policies, or are necessary to share your medical information with others. You will find a HIPAA form, consent of information release, a Medicare opt out letter, and office policies for you to read and sign. Please go to the portal to fill out these pages.
If you have any difficulties accessing the portal, please call the office at 713-667-5800, and Linda will help you.
Click here for directions to our office.
Insurance We Accept
Insurance and Medicare are not taken, but the office can supply you with an insurance HCFA form that has all the necessary information to file for out of network benefits. You cannot file with Medicare, but the HCFA form along with an "Opt Out Letter," which will also be provided, can be used to file with any secondary insurance.